Please fill out the details
we will get in touch
Gardeners Bayswater Satisfying Every Need In W2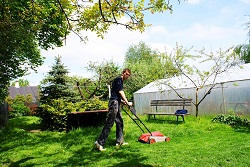 Wherever you may live in W2, Gardeners Bayswater can help you bring your dream garden back to life. Through the art of garden landscaping and the vast knowledge that has been gathered by our experts over the years, you can now have the ideal front or back garden you can be proud of. We have various packages available at great prices. Get in touch with our friendly team to learn what we can do for you. Call us today to learn about our vast range of gardening services and let us take care of all your gardening needs.
Perfect Solutions for Any Size And Type Of Garden in Bayswater
Whether it's your front or back garden that needs a helping hand, whether it's a small or big job that needs sorting, you can call on us. We're increasingly becoming gardening heroes, rescuing even the most abandoned of gardens! We provide an enormous range of comprehensive services, from general maintenance to detailed landscaping and weed control. We have a team of reliable Bayswater gardeners just waiting to leap into action and get their hands on your lawn, hedge or vegetable patch. Don't be shy! Get in touch today and learn what we can do for you and your garden!
Trusted Gardening Services For Wild Life Lovers
Many of us are appreciators of wild life, but it can be tricky assessing just how 'wild life' friendly our gardens really are. That's why we offer a host of packages in the W2 region that take local wild life into consideration. We can provide lawn maintenance and landscaping in Bayswater that will not only make your garden look wonderful, but also encourage birds and insects to come and enjoy it too. It can often be surprising just how easy it can be to have the ideal, wild life friendly garden with the help of our professional gardeners.
Hire Gardeners Bayswater and Be for Your Party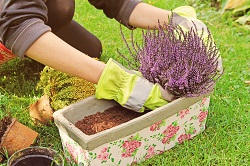 Big garden party this weekend and worried that the garden won't be looking good enough to show off to friends and family? We've been helping out party planners by ensuring their gardens are in tip top condition to entertain in style! Covering the entire W2 area, we have local expert gardeners and landscape designers on hand to make your garden look slick and stylish. From Bayswater lawn mowing to garden tidy up, we can do literally everything for your outdoor party space. Our services come at great prices and we're used to working with tight deadlines. We'll have the perfect range of reliable gardening options for you.
Commercial Garden Solutions in W2
If you have a commercial garden or a green public space that requires maintenance, we can help out. Our team of experts can cover all your needs to ensure your green space is taken care of whatever it is you want done. We can provide the very best in garden landscaping Bayswater, lawn care and spraying throughout W2. No job is too big or small, and our professionals can either come regularly or for one-off sessions. Even if you have multiple areas that need attention, we can keep an eye on all of them. For our full range of commercial gardening services, get in touch today.
Gardeners Bayswater Deliver Affordable Care for Your Garden
Need a professional gardening service at an affordable price that won't break the bank? Live in the W2 district and want a dedicated local service brought to your doorstep by experts who have all the tools and equipment necessary for the job? Then look no further. We have an army of professionals covering the entire Bayswater area. Each of our employees has been handpicked for their skill and experience so you know you'll be in safe hands. We're also becoming well known for our highly competitive prices, as we think that no one should have to pay the Earth for garden maintenance. Simply give Gardeners Bayswater a call today to learn more.
Save
testimonials
what customers say
I highly recommend GardenersBayswater if you need tree surgery after they cleared my garden of a few trees that were blocking the light from my garden.
Timothy Staton
These gardeners are terrific. They do all of my lawn care, lawn mowing, hedge trimming, and they do excellent work. Awesome crew.
G. Laredo
Their gardeners always deliver, regardless of how messy the garden is or how dire the situation may be. Lawn Care Service Bayswater always do what's required and do so to a high standard.
Craig H.
I received a professional garden care service at a cheap price from Gardeners Bayswater. It was just perfect in every which way.
Heather K.
I called Gardening Designers Bayswater, detailed all the work I needed doing, they gave me a quick quote which I accepted, and everything went smoothly from there. They provided a great gardening service, one I'm not going to forget in...
Jessica G.
I've been let down by another gardening company in the past. Thankfully I can rely on Bayswater Gardeners. I've enjoyed welcoming their dependable experts to my garden a number of times. It's always a great occasion, because I can look...
K. Oliver
Bayswater Gardeners are a cheap, reliable and efficient gardening company, and I would certainly recommend them to anyone looking for help with gardening.
Tom Chiverton
Contact Bayswater Gardeners for some help with lawn care. They were really great to work with, very reasonable prices, super nice crew! They are high on my list for future projects!
Jessica Ward
I am really pleased with the work that Lawn Care Service Bayswater did on our gardens. They did all the garden design and all the work for a fantastically low amount of money. Very happy.
Peter Espley
Gardening Services Bayswater gave a new meaning to landscaping, they completely transformed the outside of my home and with their prices I have no reason to use any other company.
D. Tanner